Meet Milo Lebowitz and Friends!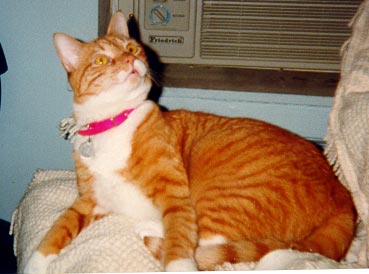 Greetings and salutations to all of my wonderful friends on the world wide web. These are heady days for this orange tabby. I have made some wonderful pals in the cat world. For so long I have been used to being a bachelor tabby, who sought the seclusion afforded by my "sanctum sanctorum". Through the Back Fence Cat Club, I have met some jolly good fellows, such as my pals, Henry, Sluggo, Sammye, and many, many more. These guys are just the best and I value their friendship immensely. To quote Ralph Waldo Emerson, "Every morning I awake with a devout thanksgiving for my friends". These days that seems quite a propos, which I find most congenial.
My sister Otie and I are proud memfurs of Ailurophilia and along with our friends, Alison and Ditzy, belong to the Four F Guild. We are responsible for sending out electronic greeting cards at the holidays. Thank you, Fox, Scully, Spud, Ned and Alex, for welcoming us so warmly into the group. I could go on and on... There are so many wonderful and talented cats and webmistresses out there. Thank you one and all!
Now that I have thanked you all, I wish to share with you some of my very favorite photographs, as my sister Otie already has done. I do believe I will link this page to hers, so you can double your pleasure and double your fun. Oh dear, I have been listening to too many commercials on television these days. I must devote more time to the fine arts of epistolary and writing, and less time staring at the television set. Anyway, every day is so eventful at Chez Lebowitz that the show at our humble abode is far more entertaining than anything the media has to offer these days. But I digress - let's bring on the photos!
Milo's Rogues' Gallery!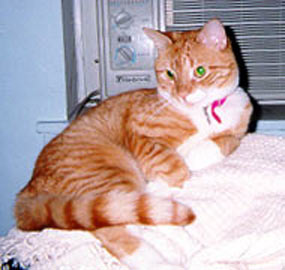 Milo at leisure!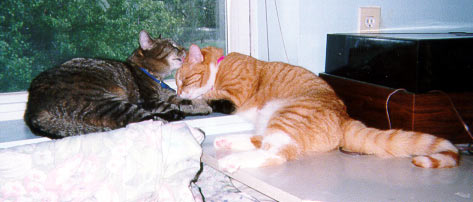 Alison loves her former wink, Milo!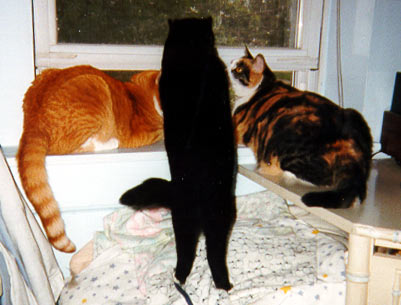 Milo's sister, Otie jockeys for position at the windowsill!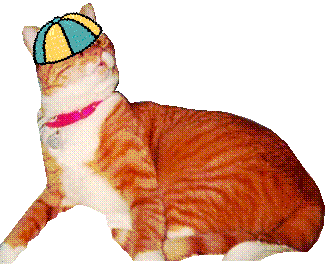 Milo is all ready for baseball season!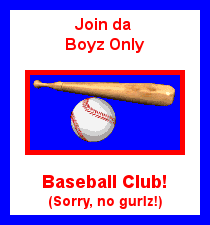 Back Fence Cat Club!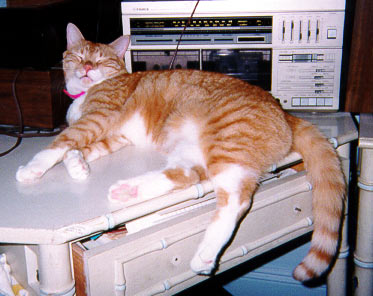 Baseball practice is very tiring for Milo!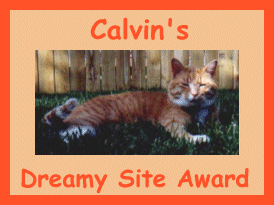 Thank mew, Calvin and Sabrina!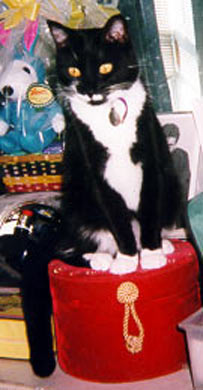 Milo's sisfur, Otie at her boudoir!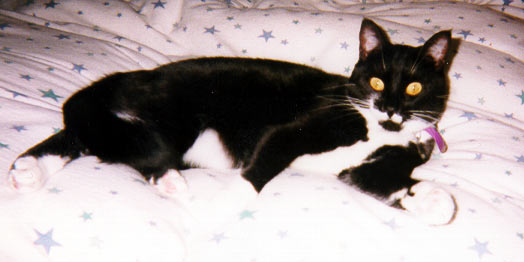 "I'm ready for my close-up, Mr. De Mille!" - Otie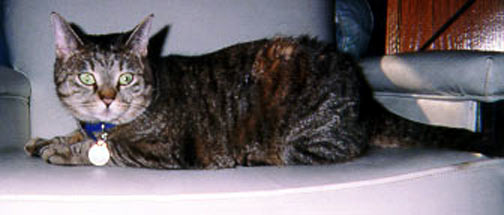 Milo' sweet friend and former wink, Alison!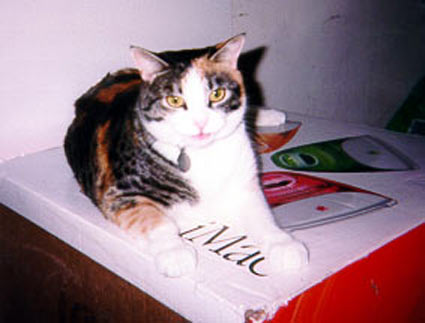 Milo's best friend and co-conspiratrix, Ditzy!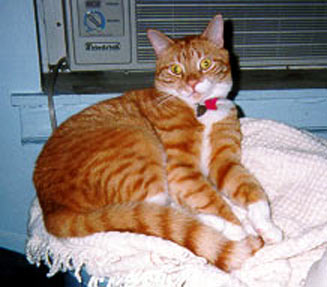 Milo is caught unawares by the paparazzi! "Can't a guy take a nap in peace?" - Milo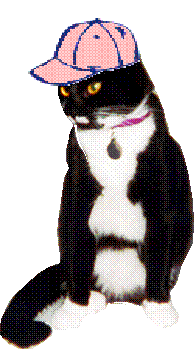 Milo's sisfur, Otie has joined the girls' baseball team, "Bitsy's Whackers"!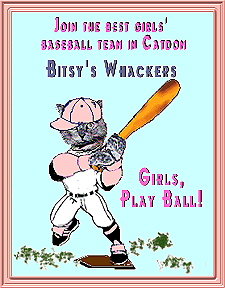 "Bitsy's Whackers!"
"What will we do if those gurlz know how to play baseball?" - Milo

"Oh no! Alison has defected too!" - Milo
"Oh no! Ditzy has joined "Bitsy's Whackers"! I'd better warn Henry, Sluggo and Sammye! Jeez"! - Milo
Well, if the gurlz beat me at baseball, at least I have my memfurships and awards!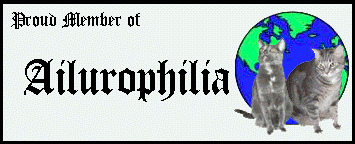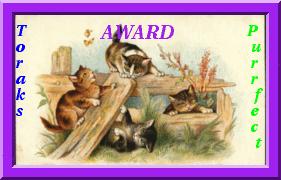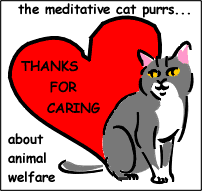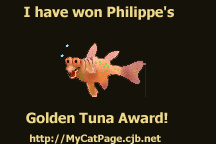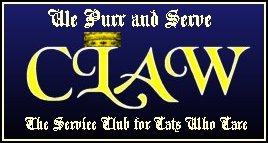 Want to visit Otie's website? Just click here! Bye for now! - Milo
Meet Otie Lebowitz!
Please vote for Milo at Burner Kitty!

Milo's New Website!
Please vote for Milo at Ferretmom's Pet Contest!
Click Link to Vote! Please leave your pawprints in Milo's guestbook!
View Milo's Book!
Sign Milo's Book!
Please vote for Milo at R & C's Topsite Contest!

Click link to vote!
Have a Question? Just type it in and click Ask!
For example: Where can I buy airplane tickets online?